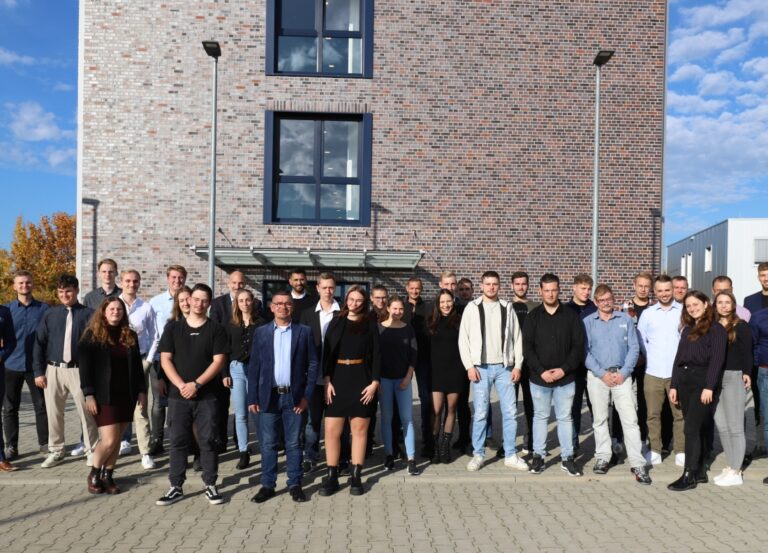 Celebratory Certificate Presentation in Großbeeren
Every year, numerous young people complete their apprenticeships or dual studies at SPITZKE. On October 10th, SPITZKE's next generation started their professional future.
This year, 49 apprentices and dual-students have successfully completed their studies at SPITZKE and will now start working in various departments within the group. In addition to Human Resource Director Christian Krippahl, Training Manager Jörg Prohaszka and his deputy Jan Niklas Saurin took the opportunity to address the new colleagues and congratulate them with a few personal words. Moreover, the trainee spokeswoman Sara Wieninger took the chance to share stories from her own time as an apprentice in the first year it was possible to study in the new SPITZKE training center. After the certificates were awarded, and the apprentice Liliana Przekwas was recognized as the best apprentice of the year, the certificate presentation evening concluded with a get-together in a relaxed atmosphere.
We are looking forward to shaping SPITZKE and the railway industry together with all of our new colleagues. Let´s do it!