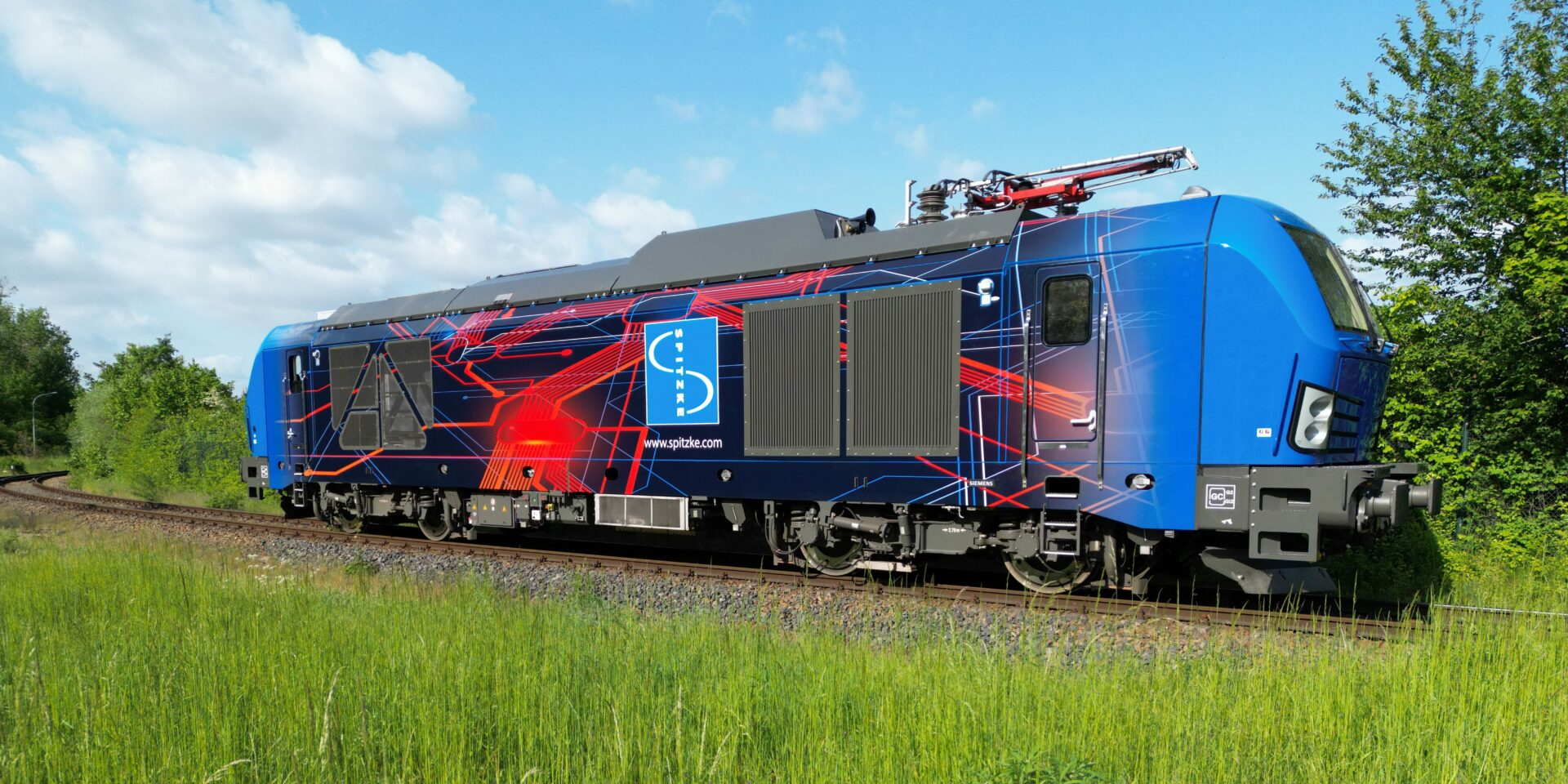 At the highest technical level and in SPITZKE style
Since this spring, SPITZKE Group's technology park has been enhanced by the addition of two Siemens Vectron dual-mode locomotives. These hybrid locomotives now have distinctive SPITZKE branding and immediately embarked on their way towards our construction projects.
The Vectron dual-mode locomotives have diesel-electric power transmissions, enabling them to draw energy from both a diesel generator as well as overhead line systems, thus promoting resource efficiency. As a subsidiary of SPITZKE SE, SLG SPITZKE LOGISTIK GmbH can now conduct transportation operations, both domestically and internationally, with even greater efficiency while staying at the forefront of sustainable and environmentally-friendly mobility.
The "makeover" of the two locomotives, initially delivered by Siemens in a modest blue color, required four full days of work due to the intricacy of the traction units. This task was carried out by a specialized service provider who worked within the workshop at the central location of the railroad infrastructure company. The effort invested was indeed worthwhile, as the unmistakable appearance of SPITZKE locomotives has been restored once again.