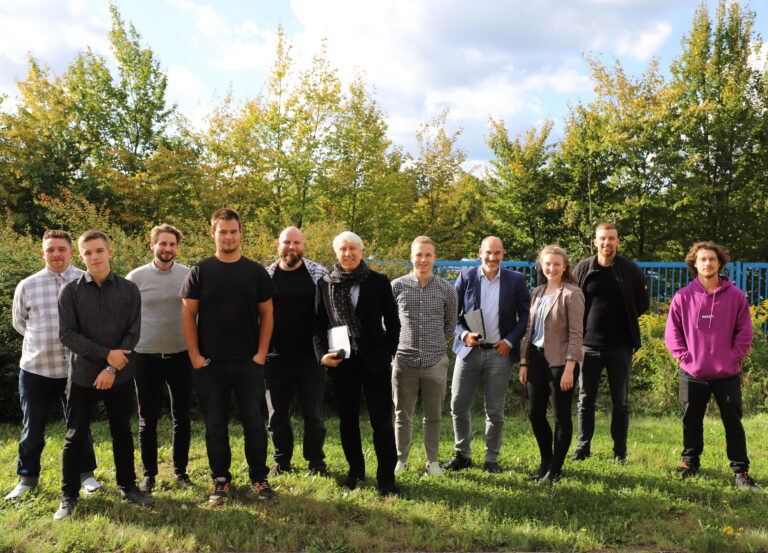 Apprentices have a discussion with CEO Waldemar Münich
Seven of SPITZKE SE's 226 apprentices were personally invited to meet CEO Waldemar Münich on Thursday (Sept. 30, 2021). In addition to a guided tour of the company headquarters and enjoying lunch and dinner together, the focus of "Apprentices Meet the CEO" was a personal discussion with the CEO and company owner Waldemar Münich.
"It was a great pleasure for me to meet with our apprentices today, all of whom successfully completed their apprenticeship last year," said Waldemar Münich summarizing the day. "They are a part of our future. We can only react properly to the population pyramid if we get young people into our company. In order to continue SPITZKE's success, it is very important that we rationally integrate our young people, that they get to know their boss and our philosophy, and that they hear what path we all want to take together."
To the video: Apprentices have a discussion with CEO Waldemar Münich
For the seven now former apprentices, it was especially exciting to hear first-hand how SPITZKE came into existence and grew into the company it is today. How 30 employees at the beginning have now become a workforce of approx. 2,200 people, all of whom have found their professional home here. The apprentices, who each distinguished themselves in very different ways, represent the many young people who approach their apprenticeships with great dedication.
SPITZKE invests a lot in educating its own junior staff, achieving a new record of 226 young people who are developing for their future at SPITZKE in all courses of studies and apprentice years. "For us, it's important to recognize our apprentice's good performance with these types of events and to show them that they are an essential part of the future of our company," said HR Director Christian Krippahl, explaining the background of "Apprentices Meet the CEO".