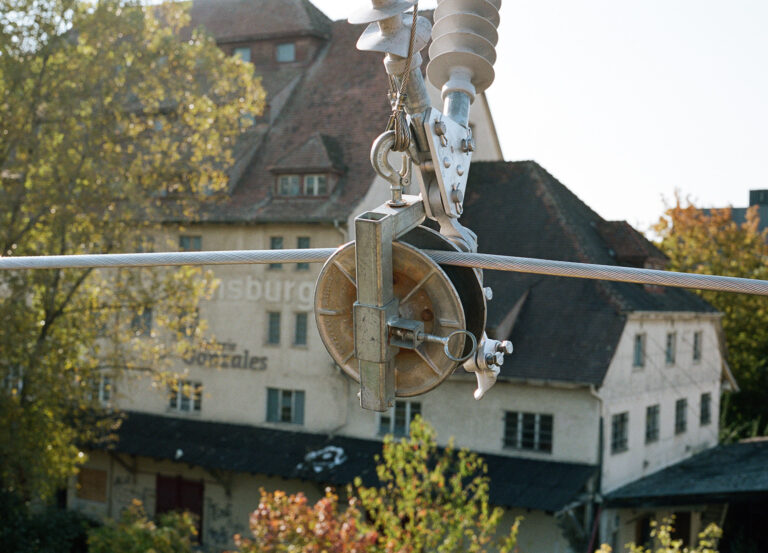 Südbahn Under Tension – Railway Infrastructure Company Reaches Milestone
The railway infrastructure company SPITZKE has reached an important milestone in the electrification of the Südbahn. In sections TEH 1 and 2 of the Südbahn, the first sections of the system have been successfully electrified. The connection was only possible thanks to a smooth team performance by SPITZKE crews.
The crews worked enthusiastically right up to the last minute. The connection began in section TEH 1, which runs from Ulm to Laupheim. Feeder lines from the direction of Ulm, which feed into the first construction section, had to be connected at short notice. For safety reasons, these were not applied. SPITZKE's Equipment/​Electrical Engineering division team stepped at the last minute and laid the two supply lines.
Connection of the Südbahn Successfully Completed
Only a few days after the connection of section TEH1, section TEH 2 was also successfully connected. The second construction section covers the line from Laupheim to Aulendorf. Shortly before the connection, it became apparent that some of the switches had been connected incorrectly. Even though this was not SPITZKE's responsibility, SPITZKE overhead line specialists were able to intervene and provide support. In the end, the first two sections were switched on successfully. "The tireless efforts of all the crews over the past few months have paid off," said SPITZKE's project manager.
Sections 3 and 4 To Be Connected Shortly
The overhead line specialists are currently preparing to connect the remaining sections TEH 3 and 4. This will require a few more night shifts, as there is still a lot of work to be done before reaching such a milestone. For example, in the next few days, the last safety-relevant services will be carried out. With the complete connection of the overhead line system near, we will soon achieve an essential prerequisite for the punctual commissioning of the Südbahn before the timetable change at the end of 2021.