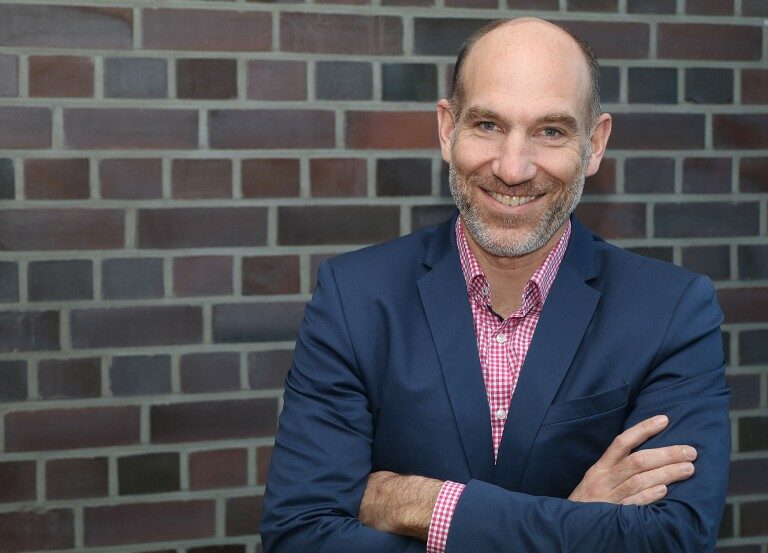 HAPPY BIRTHDAY. 5 YEARS OF THE SPITZKE ACADEMY
Happy Birthday SPITZKE Academy. Together with Christian Krippahl, HRD at SPITZKE SE and Executive Board member of the SPITZKE AKADEMIE FÜR AUS- UND WEITERBILDUNG AG, we look back on the past 5 years and take a look into the future.
Mr. Krippahl, the SPITZKE Academy is celebrating its fifth anniversary. What do you associate with this time?
It has been five exciting years in which we have seen tremendous development with the Academy. As a private educational institution, we have been in uncharted waters in the railway infrastructure. Thanks to our extensive rail-specific and legal expertise, we were able to clear several formal hurdles in advance and acquire many permits before the established educational institutions. It is worth mentioning, for example, the recognition by the Federal Railway Authority (EBA) and DB Netz AG. In the meantime, the Academy not only enjoys a high reputation among the SPITZKE workforce, but also within the industry and not only because of the expertise mentioned, but especially because of its combination with our high level of educational know-how and strong practical relevance.
Not many rail infrastructure companies have their own academy for their training and further education. Why did SPITZKE implemented it?
We like to be one step ahead and act true to the motto: "If we do it, we do it right". Even before the Academy was founded, we invested a great deal in the advanced training of our employees and also pushed the topic apprenticeship step by step. With the establishment of our own educational institution, we were able to further professionalize these two areas, which are particularly important for the personal development of our corporate group and bundle our knowledge. We therefore not only contribute to the retention of our specialists, but also make a decisive contribution to their professional and personal development. Furthermore, we see ourselves as a partner of the European railways and not only transfer rail-specific know-how to people who are already anchored in the industry, but also inspire and qualify those interested in the railway system.
How is the Academy accepted by the employees within the company?
Very positive. This was also clearly shown in the latest employee survey. It is of course in the nature of things that our educational offerings focus on building up knowledge specific to the railway system. At the same time, however, we are expanding the portfolio for our salaried employees and thus living up to our claim that the Academy is the mainstay of training and further education for all our colleagues.
What ideas are there for the next five years?
We will significantly expand our spectrum – especially in dual training. One example of this is the dual training for master craftsmen, which accommodates colleagues who are heavily involved in building projects throughout Germany and Europe. Under these circumstances, and especially in Corona times, relatively long presence phases can only be realized to a limited extent or not at all. The key for this is the digitalization, in the combination of present tense learning, digital learning and self-study. This is clearly the future.
The SPITZKE Group is perceived and valued as an expert in the railway infrastructure sector. We also claim this status for the Academy and are therefore continuously expanding our network and our range of topics. Our expertise is already being used regularly today, for example in the field of power engineering.
Another exciting story is the practice area that is currently being developed at our main location in Großbeeren. Here, our trainees can practice almost all hand movements with an intensity that is not possible on construction sites with the usually tight shutdown breaks. The practical field is not only another example of the fact that we are investing in our training and thus in our future but was also almost entirely built by our trainees themselves. By trainees for trainees.
The anniversary falls at a time when the corona pandemic also poses major problems for educational institutions. How does the SPITZKE Academy deal with this challenge?
Very professional and I would like to take this opportunity to say a big thank you to all my colleagues at the Academy. The situation was and is not easy. In spring, it was no longer possible to use the present tense overnight. Accordingly, we had to switch to digital operation seamlessly. We managed that very well. Without being able to anticipate such a situation, we were well prepared. We had set up a learning management system in advance and initialized the essential steps for digitization before we were all confronted with the corona virus. The pandemic gave us an additional boost. That clearly sets us apart from our competitors and gives us a decisive advantage. By developing and strictly adhering to a special hygiene concept, we were able to resume the on-site training relatively early and will do everything we can to keep it that way.
Stay healthy!