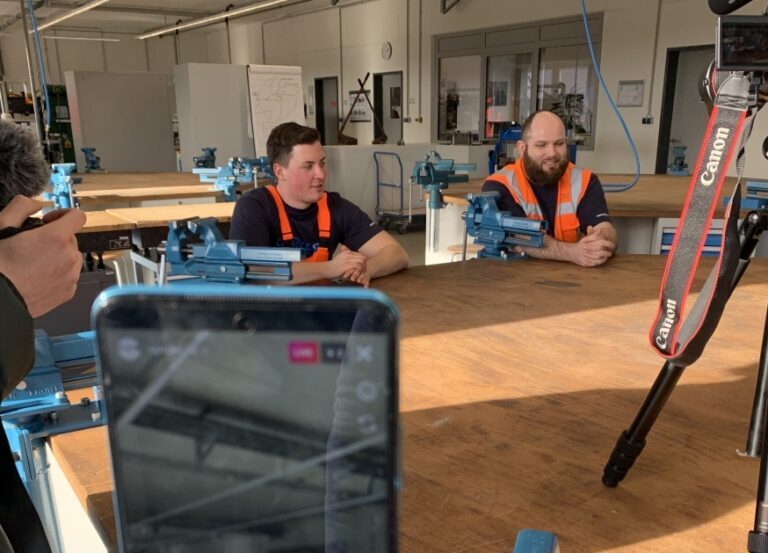 #TRAINEE DAY with a successful premiere
The railway infrastructure company SPITZKE was able to inspire many young people to start an apprenticeship in the rail system with its first virtual #TRAINEE DAY on February 20.
With 1,400 visitors, the first digital open house for future SPITZKE trainees exceeded all expectations. However, it had already become apparent in advance that the #TRAINEE DAY would be a magnet for visitors, as several thousand people had already visited the #TRAINEE DAY website before February 20.
"With the event, we once again clearly topped the record numbers of our previous trainee events. The success not only shows how much potential there is in digital concepts, but how attractive apprenticeships and study are at SPITZKE within the crisis-proof rail system," says SPITZKE HRD Christian Krippahl.
SPITZKE had come up with a few ideas for the # TRAINEE DAY. In a 360 ° tour, visitors from all over Germany were able to virtually explore the company headquarters in Großbeeren, the SPITZKE Academy, the workshop hall, the practice area and even the large track-laying machines and locomotives. Potential trainees were able to find out more about the several apprenticeships and study opportunities through numerous specially produced content, such as interviews, videos, and live sessions, or find out first-hand what an apprenticeship at SPITZKE is all about.
The #TRAINEE DAY is certainly a concept that will catch on.